Power Electronics for Technology (Hardcover)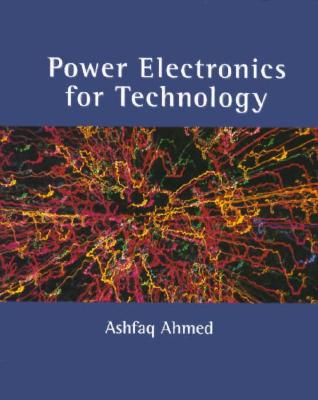 $307.60
Email or call for price.
Description
---
Recognizing the current demands of the workplace, this applications-oriented introduction offers an easy-to-understand explanation of the principles of power electronics, with complete coverage on the switching, control and conversion of electrical power using semiconductor devices. Reflecting the increasing demand for efficient conversion and control of electrical power, it considers the latest power devices, circuits, and control schemes that continue to extend power electronics technology to new applications areas. Presents material methodically - first establishing the background theory before going on to specific applications. Familiarizes readers with the analysis and operation of various power conversions circuits that have applications at high power levels, and formulates equations that govern the behavior of these circuits. Discusses the application of power electronic devices in uncontrolled and controlled single phase rectifiers, inverters, ac voltage controllers, cycloconverters, and dc choppers, and demonstrates voltage and current waveform analysis for the output, starting with a simple resistive load to more practical inductive loads. Includes many worked examples, basic formulas, and an abundance of illustrations and diagrams.