Bob Ross 2022 Wall Calendar (Calendar)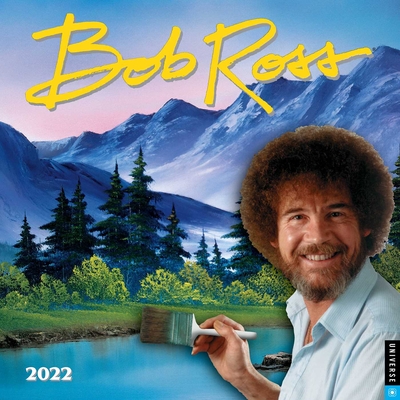 Description
---
A celebration of America's most beloved and iconic art instructor, Bob Ross.
This fun calendar includes twelve of Bob Ross's signature landscapes, complete with happy little clouds, trees, and squirrels, and inspiring quotes. Add beauty and inspiration to your walls in 2022, with this year long wall calendar celebrating the paintings and charm of Bob Ross.
Other features includes:
Inspirational quotes from Bob Ross and iconic paintings
Bonus spread for September—December 2021
Generous grids for adding appointments and reminders
Major official world holidays
Opens to 12 inches x 24 inches
About the Author
---
Bob Ross was a painter, art instructor, and the creator/host of PBS's The Joy of Painting, an instructional painting technique television series that ran from 1982 until 1994 and is now streamed avidly by generations of new enthusiasts.