The Trails I Walked at the Foot of Ngong Hills (Paperback)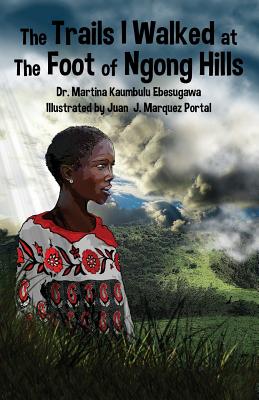 $18.00
Email or call for price.
About the Author
---
Dr. Martina Ebesugawa is an instructor of child development at De Anza College and recently Pacific Oaks College. She is a specialist in early intervention, early childhood education (0-8years) and inclusive education with 19 years experience in the field of education. She enjoys learning, teaching, writing and researching various topics in child development and education. She has authored scholarly manuscripts on inclusion, system supports to early childhood educators, and community programs, altruism and volunteerism. Dr. Ebesugawa has presented at different conferences including the Hawaii International Conference on Education, Pacific Rim Conference on Disabilities, Third Asian Conference on Education, and the International Conference on New Directions in the Humanities. She is bi-cultural, born to Kenyan and American parents. She was raised in Kenya, and returned to the United States to attend college, where she obtained two California Clear teaching credentials, an MA in Early Childhood Special Education. She later obtained Ed.D in Learning and Instruction from the University of San Francisco. Noteworthy, during her undergraduate studies, Dr. Ebesugawa took courses in Asian American Studies, African American Studies, and the Humanities. Combined with her international experience as a child, Dr. Ebesugawa began to see and understand the multicultural world at a personal and academic level. These experiences were strengthened, when she began to work with diverse children and families as an educator, and later as an infant development specialist at Children s Hospital and Research Center at Oakland. Dr. Ebesugawa comprehends the multicultural experience at an academic, personal and practitioner level. It is these experiences, which motivated her to write a multicultural text for young readers, as adolescence is a time for finding and forming identity. Dr. Ebesugawa hopes that young readers will find their personal story among the vignettes in the Trails I Walked at The Foot of Ngong Hills, and in doing so, find their voice in a multicultural world."