Imagining Space (Reaching for the Stars) (Paperback)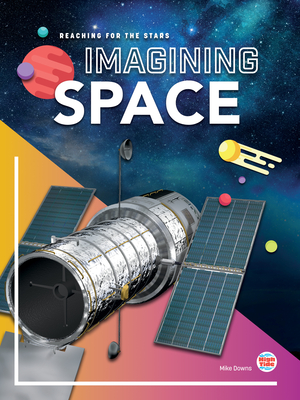 $8.95

Usually Ships in 2-5 Days
Description
---
Book Features:
- Ages 9-15, Grades 4-9
- 32 pages, 7 inches x 9 inches
- Simple, easy-to-read pages with full-color pictures
- Includes post-reading questions and activities
- Reading/teaching tips and glossary included
Beyond The Stars: In Reaching for the Stars: Imagining Space, 4th--9th graders learn all the amazing facts about past societies' views on space, astrology, astronomy, and how science has taken us to where we are today.
Then And Now: Ancient civilizations had a much different understanding of what space was. Young readers learn about the historic views of space, astronomy, astrology, and how science has changed our perspective and abilities to travel to space
Build Reading Skills: This engaging 32-page children's book will help your child improve comprehension and build confidence with guided post-reading questions and fun activities.
Leveled Books: Part of the Reaching for the Stars series, the high interest text and full-color pictures make this children's book an engaging read with fun and interesting facts about historical views on space and where we are today.
Why Rourke Educational Media: Since 1980, Rourke Publishing Company has specialized in publishing engaging and diverse non-fiction and fiction books for children in a wide range of subjects that support reading success on a level that has no limits.