Bedtime Stories For Kids: The Best Bedtime Stories To Make Your Children Sleep In Peace And Serenity (Hardcover)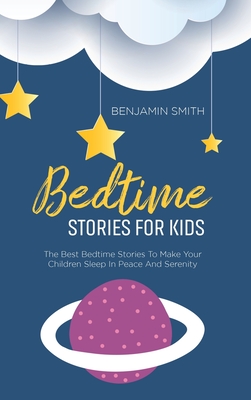 $36.97
Email or call for price.
Description
---
★ 55% OFF for Bookstores NOW at $ 16.64 instead of $ 36.97 LAST DAYS ★ Your Customers Never Stop to Use this Awesome book
Once upon a time, there was a Magical Book that transformed bedtime into a fun, engaging and relaxing part of the day.
If you are a parent and that is what you are looking for, this collection of stories can help you
The Frog Prince, Little Red Riding Hood, Peter Rabbit, Willow the shy Unicorn and Dexter the dancing Deer, are just some of the new friends that will bring magic, friendship, love, and moral lessons to your bedtime moments.
Written for children of all ages (2-10), Bedtime Stories for Kids: The Great Collection of Classic, Unicorn and Modern Tales is a 2-book collection of short stories.
A lot of wonderful illustrations will accompany the reading, encouraging your children to become immersed in the story, fall asleep and have sweet dreams.
This book includes several elements that can make the storytelling worth it, including:
stories to allow your children to explore stories and characters, both new to them and familiar
Cute illustrations
Tales inspired by those of the most famous authors
Stories featuring unicorns playing together and living in magical places with fairies
Stories featuring animals like little foxes, wolf cubs, chipmunks as they navigate through life in the forest
New friends learning very important messages and morals
Stories that are fun, engaging, and meant to relax and captivate children of any age (boys and girls)
AND MORE
You can begin to make meaningful and positive memories just by reading through this book with your children, and you will be able to encourage deep, important conversations, lessons, and skills that your family can use.